Do you know that we should clean our bodies inside, and out? The body eventually changes. Yes is true and yes we can. Only by the food, you can clean your body. Some people would clean their system only by drinking tea. Cleanliness is next to godliness. We do like when someone close to as is clean and smells good too. Do we really know how cleansed we are that's the question?
Have you imagine through your a lifetime how much deposit with putting into our system. I mean deposit bad stuff for many years. Let's say you ate all your life everything that you like, the meat, desserts, hamburgers, alcohol, beer and so on. Through years our system gets affected by toxins and toxic chemical from the environment. Much of these toxins are eliminated naturally but some remain still in your system and will cause harm to your health. Fasting is the most important in our life's today. You could cleanse and rid of bacteria that cause you to become sick. That why people doing that around the globe.
 When you should start detoxing?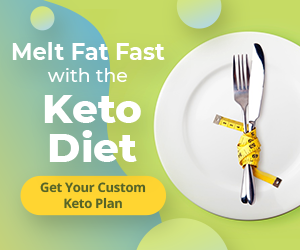 https://en.wikipedia.org/wiki/Detoxification
That the question we should ask ourselves as possible. I would suggest the best time of course in spring, or summer. Some people prefer in autumn whatever it feels right for you, you want to do this. Take care of yourself good. Is not recommended to cleanse for people who just got sick, or weak come from the hospital. If you have Diabetes or some chronic diseases, for these people better to check with your physician first. But if you want to be recovered from illness is a great way doing that but seek first medical advice from professionals.
What are the side effects?
Cause you are fasting three or four days you can have some headaches, it is a typical side effect because sugar level suddenly drops. This is just the beginning of the elimination of caffeine in your system if you drink for instance too much coffee. You can feel an increase in temperature, sweating, tremors, aches, and pains. This is normal since traditionally was believed this cause by the release of toxins from your body.
We know that this is the result of the natural bacteria in the gut dying out releasing chemicals which are absorbed by the wall of the gut. If these things happening to you, do not stress out actually those are
good signs. Only by eating vegetable soup you can not only cleanse your body inside but also lose your desire weight at least 10 pounds. And it works, I did that on myself I lost 12 pounds eventually.The recipe is so simple anyone can do. You not only feel easier but also have a very good energy flow to your body. What do you need for cooking healthy vegetable soup.
1 Cabbage

 Carrots 7
Onions 7

Whole garlic head
1 package of dry onion soup
 Beef, or chicken broth 1-2 Lt
Also, you can add some other desired vegetables like peppers sweet, etc. You don't have to use both, you can do without it.You should have a more desirable outcome. Start eating this soup for 10 days. You can eat as much as want per day 3-4 times a day, or even more. Please note this soup is for people who want to lose some weight or just cleanse their body. If you never try to do fasting maybe this isn't for you at all. After this, you could feel a little weakness but that is just a temporary feeling then your body return to the normal level. Another method good for you if you want to lose a couple of pounds.
Try not to eat for two, or for three, no
food any kind, or just one day in a week.
Eat for instance apples all day, or eat some watermelons,
your favorite fruits.
Banana is good for you to have a lot of source of  Potassium 100 calories too many calories, which is not recommended for detoxing your body. Also, we need to avoid fruits with too much
sugar, as well. Just keeping in mind this use wisely your fruits for you cleanse the system
Maintaining a high fluid intake is essential for everybody
What doctors recommend drinking plenty of filtered water if you have, or herbal tea. Bottled water without sweeteners, no milk or sugar added. Also, very helpful if you make drinks on your own likewise aloe plant, ginger, ginseng roots. It is so simple to make it by adding a little lemon and a little honey to make your drink taste able
It can produce so much energy levels can increase drastically after you do you're cleansed of your body. The simple recipes for smoothies and drinks are very beneficial to our health if we want to achieve desirable results. I do recommend that you make your own from fresh and organic produce. Just think about when you get up in the morning and have your own smoothie. The Cayenne pepper has amazing healing power ties for many illnesses
Do not forget to rest
While we all need a nutritious food like carbohydrates to give as energy for not only physical functioning but also mental as well. Foods such as whole-grain bread, brown rice, whole oats, beans, and lentils have a very good source of fiber what we need the most for our bodies. But when food is refined and processed loses a lot of nutritious value only by containing so much sugar so and calories. I use raw honey and brown sugar. The tea with honey and lemon, and by adding some small pieces of ginger roots make a delicious drink. Or drinking in the morning some organic apple cider one tablespoon, diluted with the 2 cups of the water makes you fat melt like butter.
Fasting for three days is the best way to cleanse your system. And you will notice your body will change. By combing a little exercise, relaxation and fasting it will boost your immune system. Now for summertime, you can work in your garden to plant something, or you enjoy planting at home flowers. It makes you keep busy at the same time makes your mental state feel calm and at peace. Can you enjoy by the ocean, or by the sea, doing some exercise like swimming, that could help ease your mind? That you could feel happy and healthy again